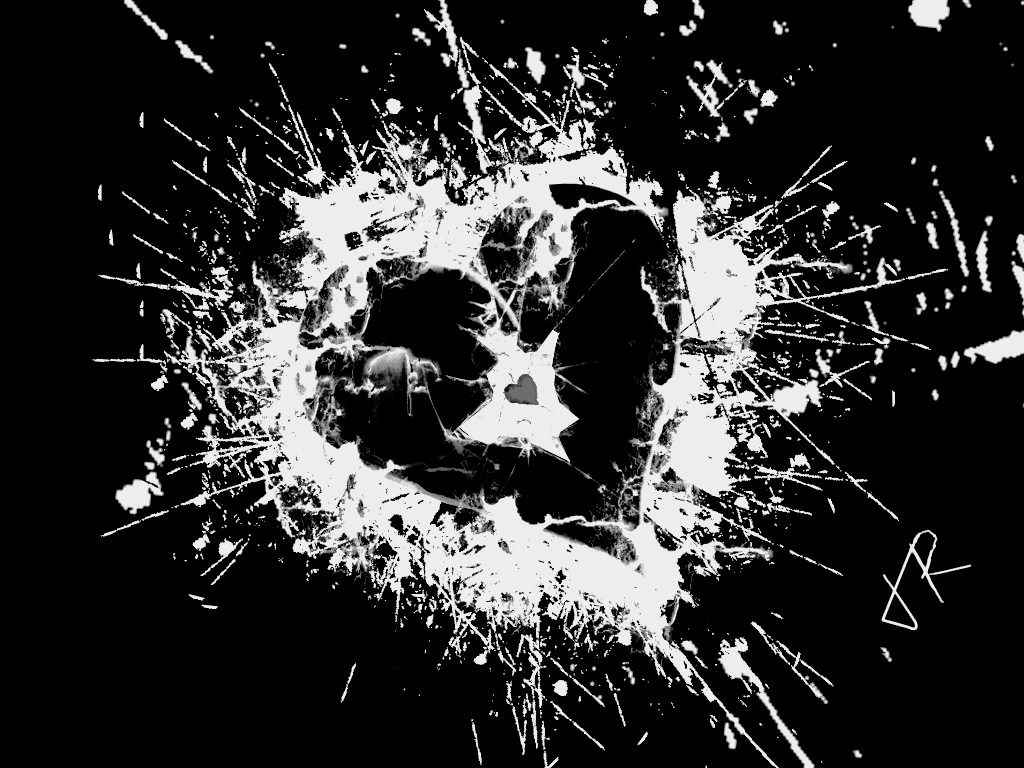 Queridos amigos, con poco que hacer un sábado tarde en la noche y aprovechando la inspiración llegada por vía de una joven amiga a quien hubo que, urgentemente, esconderle el romo, el celular y todos los objetos cortantes, me entretuve compilando este PLAYLIST DEL AMARGUE que ahora comparto con Uds.
Garantiza'o que lo remedia… Enjoy!
Si el amargue es ochentoso y rockero: ♪♪ Scandal – Goodbye To You ♪♪
Si el amargue es noventoso (ojala que no, porque en los 90 no hubo música que sirviera): Ace of Base – Don't Turn Around ♪
Si el amargue es hembra y es DIVA y arriba de eso es DISCO (léase setentoso):
♪ Barbra Streissand & Donna Summer – No More Tears (Enough Is Enough) ♪
Si el amargue es cliché y también GAY: Gloria GAYnor – I Will Survive
Otra versión (menos gay): ♫ Cake – I Will Survive ♫♫
Si el amargue es con PIQUE: ♪ Alanis Morissette – You Oughta To Know ♪
Si el amargue tiene FLOW: ♪ Los Benjamins – Noche de Entierro ♪
Cuando el amargue es OBVIO: ♫ Juice Newton – It's A Heartache ♫
Si el amargue no se quiere ir: Ray Charles – Hit The Road Jack (Whatcha Say) ♪
Si el amargue no se baña: The J. Geils Band – Love Stinks ♪♪ (Me gusta más la versión de Joan Jett, pero sólo está en YouTube – Click Here)
Si el amargue sabe contar: Paul Simon – 50 Ways To Leave Your Lover ♪
Si el amargue es medio vaquero: Nancy Sinatra – These Boots Are Made For Walking ♫
Si el amargue es medio cardiólogo y medio electricista al mismo tiempo:
Pat Benatar – Heartbreaker ♪ (Get it? Heart? Breaker? Nevermind… It was worth trying.)
Si el amargue se cree gente: Carly Simon – You're So Vain ♫
Si el amargue cumple años: The Smiths – Unhappy Birthday ♪
Si el amargue llama por teléfono: Rosana – Pa' Ti No Estoy ♫
Si el amargue es ONANISTA: Earlimart – Happy Alone (YouTube link)♪
Cuando al amargue se le bota con preaviso: Led Zeppelin – Babe I'm Gonna Leave You ♫
Cuando el amargue es un PERRO: Def Leppard – Love Bites ♪
Si el amargue es trovador (y pariguayo además): Silvio Rodriguez – Supón (Again, only on YouTube) ♫
Si el amargue priva en cómico: The Smiths – That Joke Isn't Funny Anymore ♪
Si el amargue vive dejando las cosas botadas: Righteous Brothers – You've Lost That Lovin' Feelin' ♫
Si el amargue nunca sabe qué hacer: The Kinks – State of Confusion ♫
Si al amargue le coge con beber: Pink – Sober ♪
Si el amargue viene a JODER LA PACIENCIA: Phill Collins – I Don't Care Anymore ♫
Si de repente te encuentras cantando esta canción: Jane Child – Don't Wanna Fall In Love ♪♪, es porque ya estás HART@ del amargue… YA ESTA BUENO!!!
Por si acaso el (o la) causante del amargue no se ha enterado de lo que hay, cántale esta: Jody Watley – Looking For A New Love ♫
Para que le quede claro: Ugly Kid Joe – I Hate Everything About You ♪
Si TODAVIA no entiende, que cante él entonces: Puddle Of Mudd – She Hates Me ♫
En caso de que un "acábate de ir!" NO sea suficiente: Matt Skiba – Good Fucking Bye ♪
Si NI SIQUIERA "Tu Maldita Madre" es suficiente, entonces: Cee Lo Green – Fuck You ♫
ATENCION, MUCHA ATENCION:
Este PLAYLIST, como habrán podido notar, es un poco añejo, así que si no tienes POR LO MENOS 30 años bien vividos, ni te molestes en leer, NO lo vas a entender… En él están más o menos cubiertas todas las fases por las que pasa una persona NORMAL cuando está en AMARGUE. Al escucharlo, NO te sorprendas de encontrarte riendo y llorando al mismo tiempo. Si después de haber leído esto y de haber escuchado las canciones, el PACIENTE de AMARGUE no se siente mejor o por lo menos no se le ha olvidado por un rato, les recomiendo dosis generosas de CHOCOLATE (Milka por un tubo!!). Si los síntomas persisten y se llega al estado de "MOCO PA'BAJO", repita el tratamiento, con especial énfasis en el chocolate. Si aún así continúa EN AMARGUE, entonces lo mejor es que me den una llamadita para que discutamos las opciones de EUTANASIA…
Ciao!